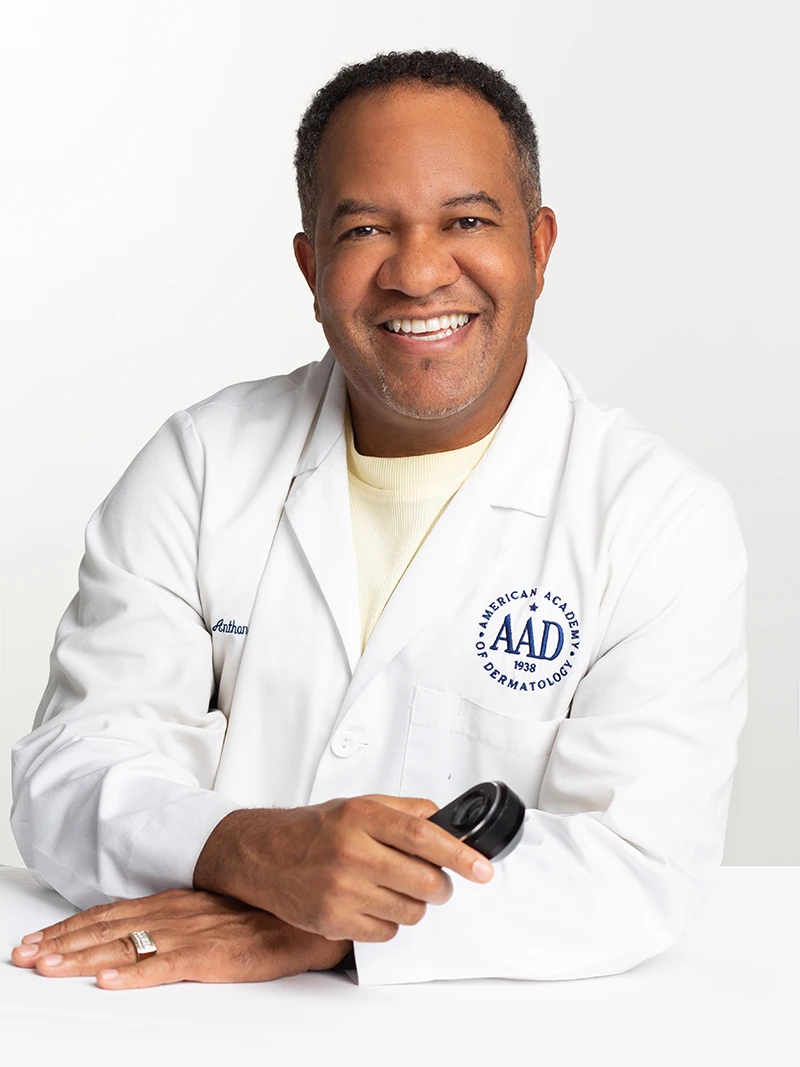 Prominent Associations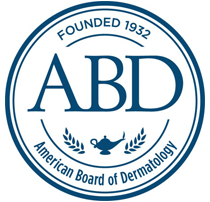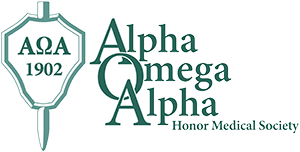 Board Certified Dermatologist
Dr. Anthony Porter, M.D., F.A.A.D.
Dr. Anthony Porter, is a board-certified Dermatologist, has been practicing medicine in Brevard County since 2006, after moving to the area from the Kentucky/Indiana area. He opened his own practice, Porter Premiere Dermatology in Melbourne, Florida, in 2010.
Dr. Porter earned his degree in mechanical design engineering from the University of South Carolina in 1986 and worked on piping systems for nuclear submarines. After seven years, he wanted to do something more challenging. His true love is helping people, so becoming a doctor was the perfect choice. Accepted into the Medical University of South Carolina. He was inducted into the prestigious Alpha Omega Alpha medical honor society and was co-chief resident in his final year of residency at MUSC.
He currently serves as section chief of dermatology at Holmes Regional Medical Center in Melbourne. Dr. Porter's particular professional interests are Inflammatory diseases (Hidradenitis Suppurativa, Atopic Dermatitis and Psoriasis), Cutaneous T-Cell lymphoma, Vitiligo, and other hard to treat conditions, as well as managing patients on biologics. Dr. Porter currently has 500 patients on biologic therapies. He also contributes his knowledge and expertise in serving the medically underserved by partnering with Brevard Health Alliance since 2014. Dr. Porter also serves on the Access to Dermatologic Care Committee through the American Academy of Dermatology.
Dr. Porter's parents, who were teachers, instilled discipline, and a love of learning, which allowed him to excel in medicine after switching from engineering to medicine. Dr. Porter sees all ages and all ethnicities at his practice. Many providers in other specialties in our area refer to him due to his caring nature, extensive knowledge and ability to diagnose dermatologic conditions.
In his free time, He enjoys staying active, including outdoor activities, gardening, and landscaping. Dr. Porter is also an animal lover and loves spending time with his chow-chow, Sasha. He enjoys running immensely and has participated in eight marathons (not many). He contributes to several animal related charities including Sea Turtle Preservation Society, Animal Wildlife Hospital, and SPCA of Brevard.